Just when you thought tomatoes couldn't get any smaller, comes the kid-friendly tomberry.
Similar in size to a blueberry, it is the smallest tomato in the world and was recently launched in Australia.
The greenhouse horticultural company that grows most of Australia's tomberries north of Adelaide says it can't keep up with demand.
"I can see the consumers love this product. I see the chefs like to use it in their dishes, so I think it has a future," said P'Petual General Manager Henry Liu.
But what is a handy snack for consumers turns out to be rather inconvenient for growers.
Challenges of growing the little tom
"I'm always up for a challenge and this is definitely one of the bigger ones," said Andrew Potter, head grower of P'Petual, who has been in the tomato business for nearly three decades.
The tomberry was developed in the Netherlands by crossing a very small wild tomato with modern varieties using conventional breeding techniques.
"They are about 25 percent easier to maintain than a traditional tomato crop," said Mr Potter.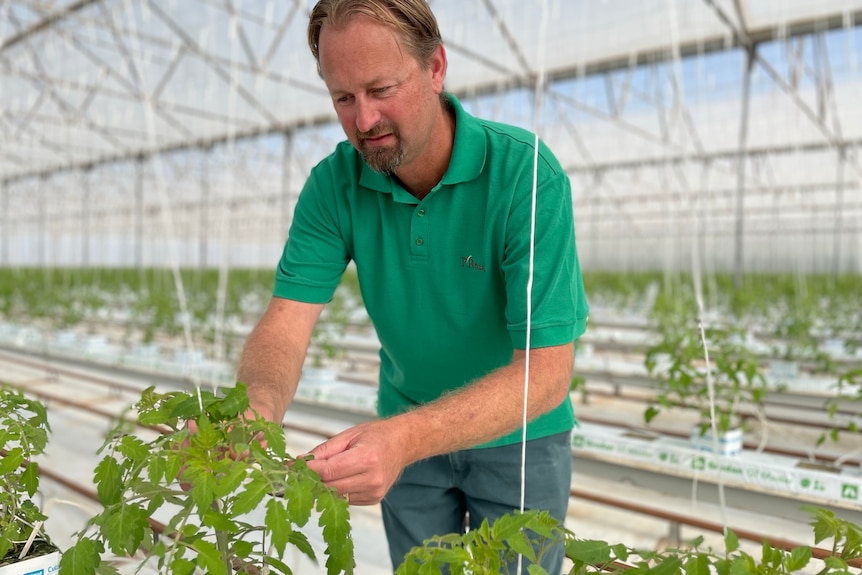 "It's probably the first stage of breeding for this variety and it's not really refined yet, so hopefully new breeding will come through in the coming years."
The variety produces up to 300 small tomatoes on a single truss in summer.
The first challenge is to get the flowers and fruit to solidify quickly and evenly in the beginning.
Then the workers have to keep abreast of all the shoots that the plant produces as it ripens.
Pests such as whiteflies and spider mites can also cause headaches.
Pollination without bumblebees
And then there is one of the biggest challenges: how do you pollinate a crop that produces so many flowers?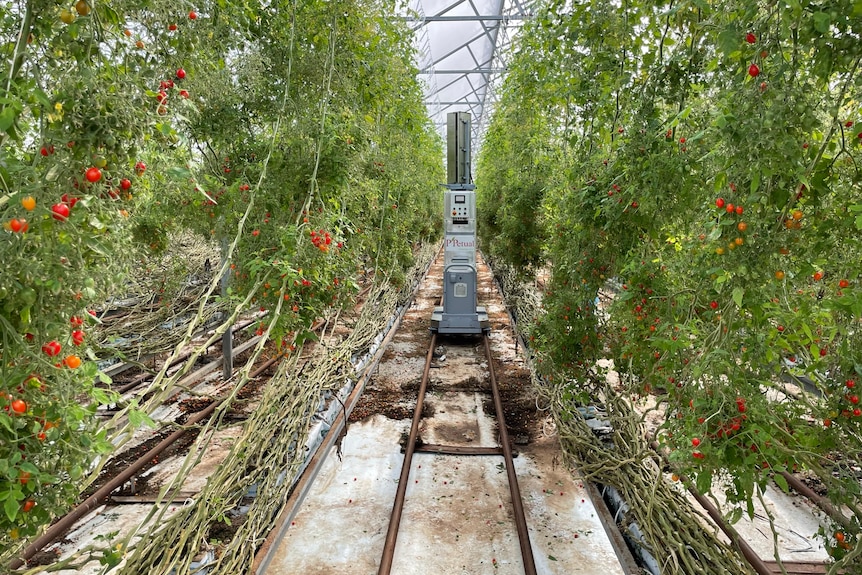 "When they grow tomberries abroad, they use bumblebees in their greenhouses," says Andrew Potter.
"Traditionally, they have to use about five times more bumblebees in a tomato crop than in a tomato on the vine."
"The challenge here in Australia is that we don't have bumblebees."
Manual pollinators used in many Australian greenhouses are not practical for such a fertile crop.
So the company is trying to automate the process.
It has developed a fan machine that can move independently along the rows, blow out the flowers and release the pollen.
But workers still have to push the machine on the rails that run along each row.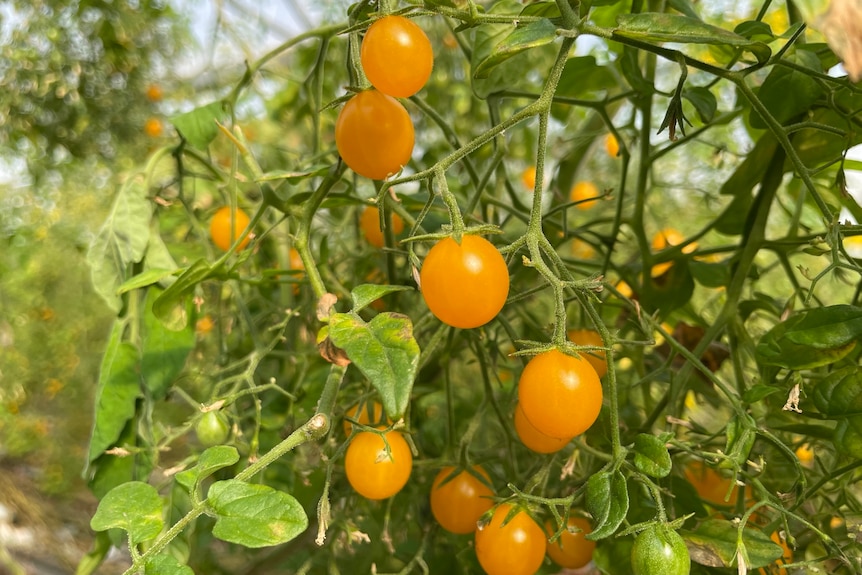 It is now working with the Queensland University of Technology to eliminate that by introducing a robotic platform beneath the pollinator that finds its own way into the greenhouse.
"Within the platform, it has an array of sensors, so it has a laser scanner and a camera," said QUT associate professor Chris Lehnart.
"The innovation of the robot is that it can detect pipe rails and move from one rail to another."
Harvesting tomberries
Growing tomberries is only half the battle.
Picking and processing them also poses problems.
The fruit cannot be picked by hand because it is too labor intensive.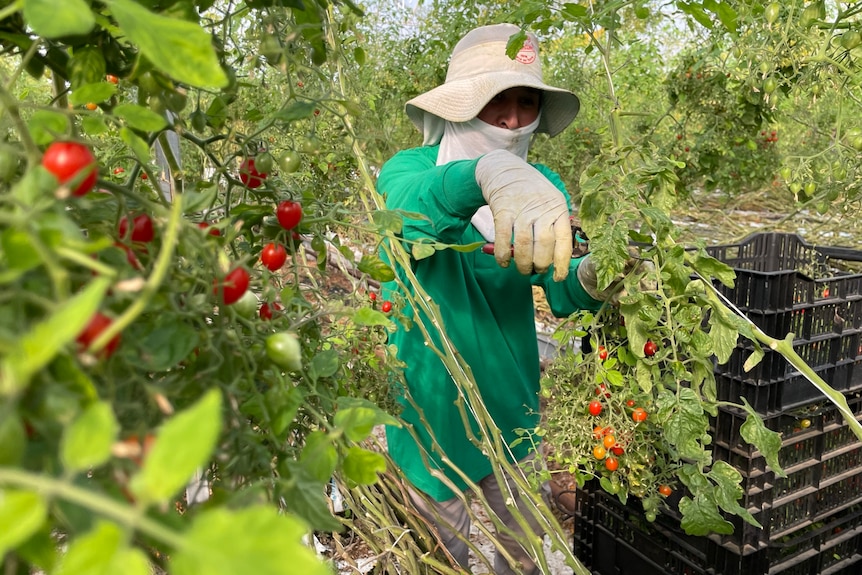 Instead, whole bunches are harvested and then dried for two days.
This makes it easier for the fruit to fall off when the bunches are attached to a shaker.
But even that is not as easy as it sounds.
"If you don't dry properly, the skin will crack and create holes, and once you make the holes and get moisture, it becomes mold," said Henry Liu.
He has spent a lot of time and money working with local technicians to adapt machines to the tomberry.
"The first thing I thought of was stress," says electrical engineer Enrico Polacchi.
"It's very delicate, the skins are soft, it gets smashed in the machines.
"So it's not an easy process."
But Mr. Polacchi says they are almost right.
"It's getting there. The balance is probably 90 percent, so we need to get that 100 percent," he said.
With so many challenges, you may be wondering: is it all worth it?
After two years of testing, the answer is: not yet.
"We don't make any money. Actually, we're making a loss with this," said Henry Liu.
"Why I'm still going with this variety is because I have the same experience growing mini cucumbers."
Mr Liu was introduced to mini cucumbers when they were experimental.
They are now commonplace and he is one of the largest producers in the country.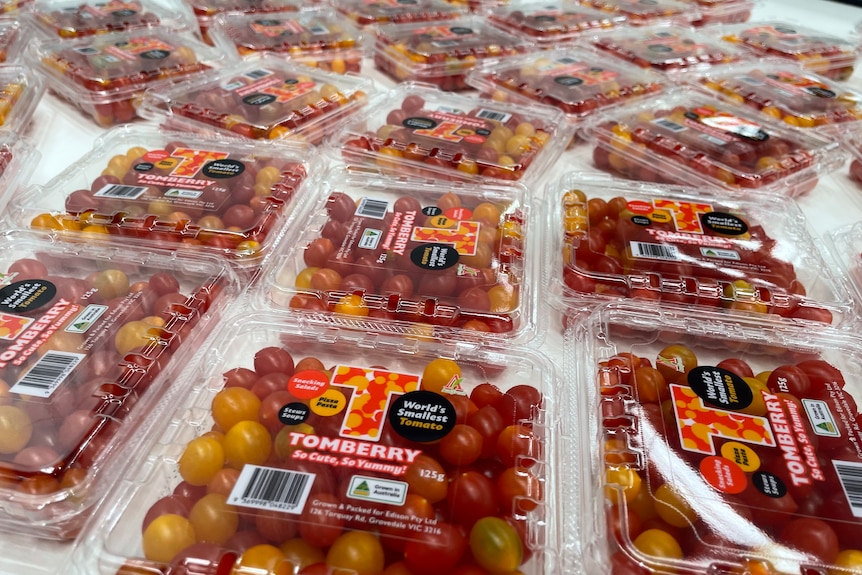 And with tomberries already in high demand, he thinks he's a winner despite the challenges.
"New things are not supposed to go smoothly in the beginning," he said.
"So I'm trying to figure out all those problems and find a solution."
Watch this story on ABC TV's landline on Sunday at 12:30 p.m., or on ABC iview.