today, Demon Slayer It is no longer a privilege to be offered to fans of manga and anime. Within a few years, Koyoharu Gotoge's work became a reference for the Nekketsu genre. Of course, the franchise's success doesn't end there, as its animated adaptation is a huge hit.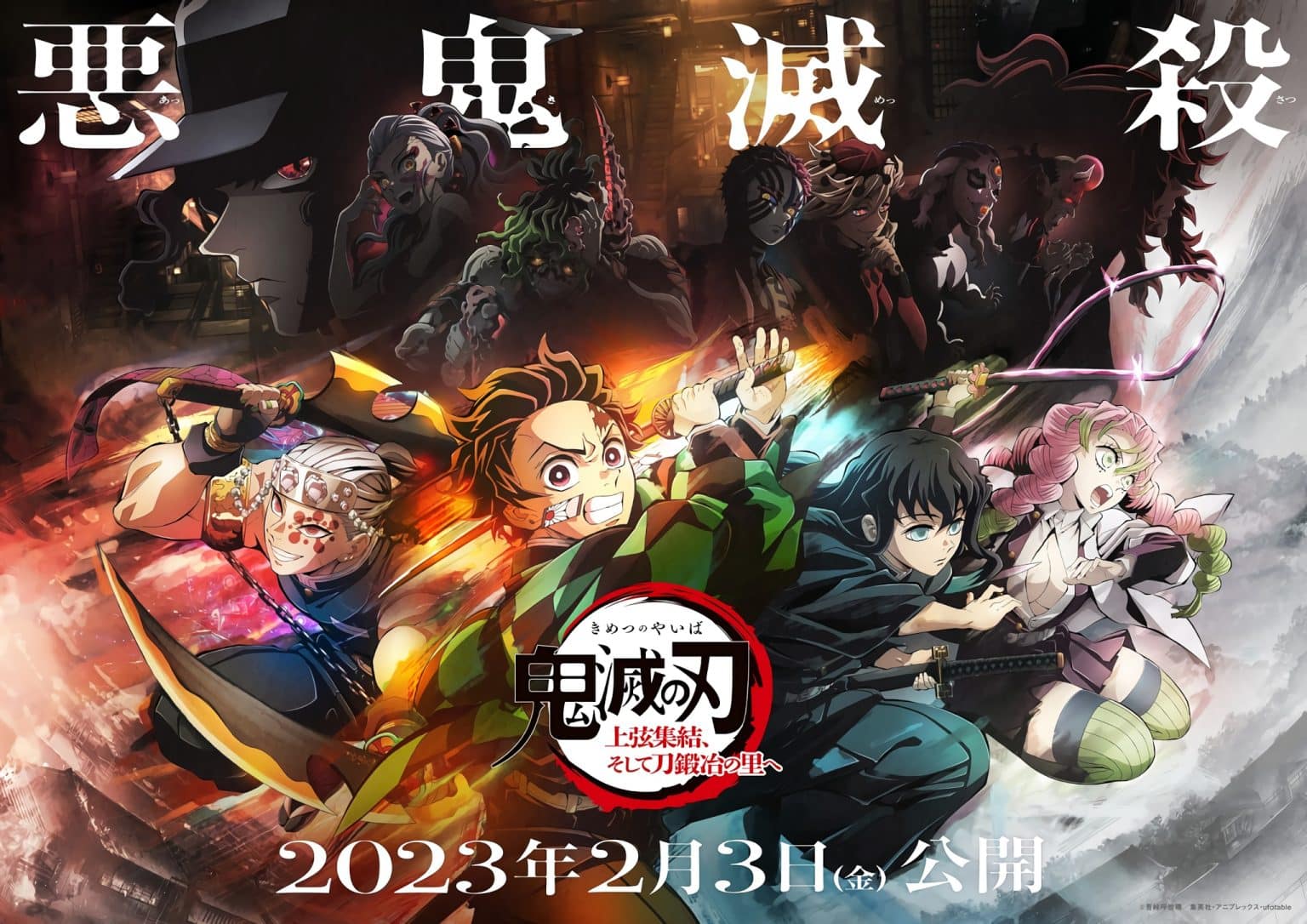 And while fans are already impatient to discover Season 3, they'll be happy to know that the release date has just been announced.
This is not an April Fool's Day
After months of waiting, the Demon Slayer fans had just been rewarded for their patience. The release date of the long-awaited third season of this anime has been confirmed. Just recovering from the Slayer's epic battle against the lunar demon duo Gyutaro and Daki, it turns out they're already ready to get back in the saddle.
According to the latest report, Tanjiro and company will resume service on April 9 in Japan. As usual, it won't be long before the series is broadcast abroad. Because of this, the late comers still have time to catch up before the Blacksmith Village arc begins.
【テレビアニメ「鬼滅の刃」刀鍛冶の里編】
4 月 9 日 (日) 夜 11 時 15 よ よ り
全国 フ ジ テ レ ビ 系列 に て 放送 開始。
初 回 は 一 時間 ス ペ シ ャ ル で す。

刀 鍛冶 の 里 編 第 2 弾 PV を 公開。
It is said that the

▼第2弾PVhttps://t.co/wsD6hgr8i4

▼ 最新 情報 は こ ち ら https://t.co/XQQRZT3Hz4#鬼滅の刃 #刀鍛冶の里編 pic.twitter.com/e7hodOJ1yF

– 鬼滅の刃公式 (kimetsu_off) March 1, 2023
See you in the spring
As we just announced, Demon Slayer Season 3 will soon be released on the small screen. In order to adapt this new arc, two assassins will be the center of attention from the start, namely the Pillar of Love, Mitsuri Kanroji and the Pillar of Mist, Moichiro Tokito. Tanjirou who has to wait in the blacksmith's village while waiting to receive his new sword, has to meet them.
However, they wouldn't have time to chat, because they would have to cross swords with two Demon Moons. In addition to the appearance of these new characters, Genya Shinazugawa, an assassin from the same promotion as Tanjiro, will also appear. So he will soon have the opportunity to show his abilities in the same way as his comrades.
latest news
A while ago, the franchise revealed that the all-new Season 3 opening theme would be performed by Man With A Mission. The song in question is titled "Kizuna no Kiseki". As for the anime cast, new cast names have been added to the team.
These newcomers come at the same time to expand the ranks of the Demon Moons in the service of Kibutuji Muzan. Their names are:
Ryotaro Okayayu – Kokoshibo

Mamoru Miyano – Doma

Toshio Furukawa – Hantengo

Kosuke Toriyami – Gyuko
Are you excited for the new season of Demon Slayer? Let us know your thoughts in the comments section.
source : Character book